Health care reform and increasing health care costs continue to drive demand for voluntary benefits options — and for good reason.
In the changing world of health insurance and benefits businesses are looking for ways to provide their business with savings and their employees with affordable coverage. More and more employee benefits decision makers are looking at voluntary benefits. There are a few carriers offering these benefits and we recommend AFLAC and Colonial. Here is a brief overview of the voluntary benefit plans.
Voluntary (also known as supplemental) insurance has long served as a way to help protect employees when they're sick or injured – regardless of their major medical insurance coverage. But now, more than ever, these benefits help provide employees with a financial safety net for unexpected medical expenses. Employees enrolled in voluntary insurance are also more satisfied in their jobs and more secure in their financial well-being. As health care costs continue to rise, these plans play an important role in an employer's comprehensive benefits package and strategy to attract and retain employees.
Employees gain responsibility but face risks
The "consumerization" of health care is the process of turning patients into consumers. From the patient experience to advertising for prescription drugs, health care is increasingly involving the consumer in more of their health care decisions. Employers are also choosing consumer-driven benefits options, such as High Deductible Health Plans (HDHPs) tied to a health savings and/or reimbursement accounts (HSA or HRA). In many instances, employees are making more of their health care choices – including how much they spend on health care coverage and what type of coverage they have. Research from the 2014 Aflac WorkForces Report finds many employees may not be prepared to handle the numerous and complex details of managing their health care as they should. The majority aren't knowledgeable about consumer-driven health care options; they're confused about health care reform and don't feel they're ready to take on more control of their health care. In fact, half of employees (50 percent) at least somewhat agree they may not adequately manage their health insurance coverage, leaving their family less protected than they currently are. Similarly, 51 percent at least somewhat agree they'd prefer not to have more control over their health insurance expenses and options because they won't have the time or knowledge to effectively manage them.
Taxability of voluntary insurance products & employer paid premiums under the ACA
Need to know details about compliance concerns for offering voluntary insurance products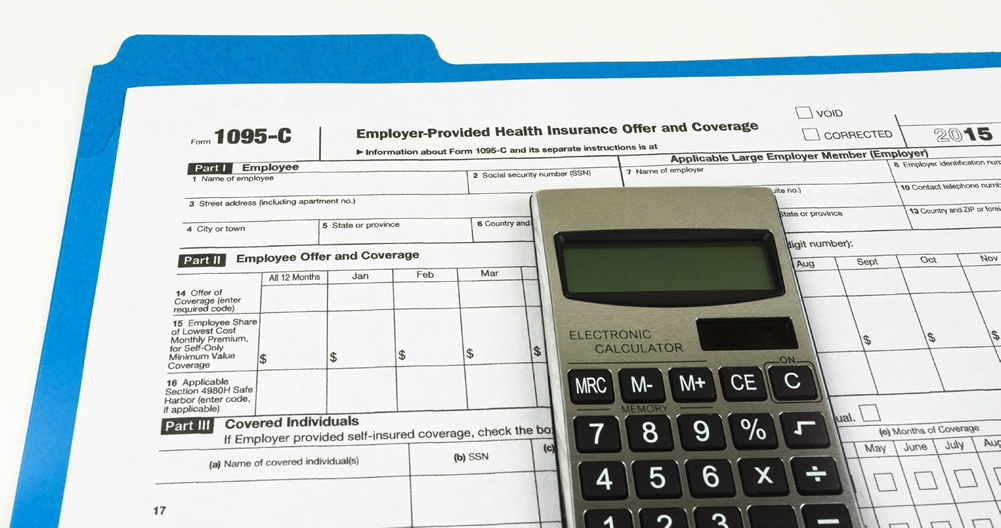 The Affordable Care Act (ACA) is primarily intended to apply to group health plans and health insurers offering group or individual health insurance coverage. Because Aflac products are classified under the law as "excepted benefits," many of the regulations don't apply. Below are frequently asked questions and answers about taxes related to offering these products to employees.
Can employees purchase supplemental, voluntary health care coverage on a pre-tax basis under health care reform?
A: Yes. Voluntary benefits such as accident, cancer, hospital indemnity and other excepted benefit coverage (e.g., vision and dental) can be funded through a pre-tax arrangement offered by an employer. While market reforms apply to certain types of group health plans, they don't impact an individual's ability to payroll deduct premiums for voluntary products on a pre-tax basis.
IRS Notice 2013-54 takes away an employer's ability to provide individual health insurance coverage on a pre-tax basis to active employees. Does this apply to Aflac products?
A: No. Supplemental insurance coverage, such as Aflac's products, is not subject to the Affordable Care Act market reforms. This means individual supplemental products such as accident, cancer, hospital indemnity and other excepted benefit coverage (e.g., vision and dental) can still be funded on a pre-tax basis. This particular IRS notice restricts employers from using payment plans and group health plans to purchase individual major medical insurance, among other things, but is not applicable to Aflac products.
Is there a change in the taxability of employer-paid premiums on Aflac products?
A: No. Employer-paid premiums for Aflac policies are still exempt from income tax. ACA regulations apply mainly to primary health insurance providers and coverage.
Video – 5 Myths About Voluntary Benefits – Click on the link to view the video
https://www.aflac.com/health-care-reform/key-issues/default.aspx
Cafeteria Plans
Key facts for employers with FSAs, HRAs and HSAs
Does your company offer employees a health savings account (HSA), a flexible spending arrangement (FSA) or health reimbursement account (HRA)? These plans can help employees enjoy tax-free savings for health expenses they incur. Still, there are a few changes that you'll want to pay attention to, in order to help employees take full advantage of the plans and their perks in the years ahead.
---
Two key changes to flexible spending arrangements:
Limit of pretax deduction
Starting in 2015, the amount an employee can withhold before taxes for a flexible spending arrangement is $2,550. The limit is per employee, so a family with two working spouses can both choose to contribute up to $2,550 to his or her FSA.1
FSAs are known for being a "use it or lose it" plan, but employers can now elect to allow $500 of unused FSA contributions to rollover to the immediately following year, while still allowing employees to contribute the pre-tax maximum of $2,550 for each plan year. The only catch is that employers must choose whether they will offer the $500 rollover or if they will offer employees a grace period to spend the funds. The employer can only offer one or the other.2
Mandatory health reimbursement account integration:
HRAs must be integrated with a non-HRA group health plan. This means employers can no longer offer active employees a stand-alone HRA or an HRA tied to an individual health plan that is not considered group coverage. Additionally, employees and former employees participating in the HRA may not be eligible for premium tax credits while enrolled in the plan, so they must be able to permanently opt-out of future HRA reimbursements at least annually. The only exception to these rules are retiree-only HRAs, which are exempt from the Affordable Care Act market reforms.3
Limit on pretax deduction for health savings accounts:
For 2015, the annual limit for an individual with self-only coverage under a high deductible health plan (HDHP) is $3,350 and for an individual with family coverage it is $6,650. A HDHP is defined as having not less than $1,300 for individual coverage or $2,600 for family coverage and with annual out-of-pocket expenses (deductibles, copayments, and other amounts, but not premiums) not exceeding $6,450 for individual coverage or $12,900 for family coverage.4
Know the difference
There are a few unique differences between tax-free health accounts. Here are the basics:
Health savings account: An HSA can only be offered to individuals covered by a high deductible health plan (and with no other "first dollar" coverage). Contributions can be made by the employee and/or the employer, and unused funds can be rolled over each year. The funds belong to the employee – even if they are terminated or leave their employer.
26 percent of employees are not very or not at all knowledgeable about HSAs.5
Flexible spending arrangement: These accounts allow employees to be reimbursed for certain medical expenses. They are employee-paid, generally through voluntary salary reduction agreements. The funds can rollover, but with limitations.
22 percent of employees are not very or not at all knowledgeable about FSAs.5
Health reimbursement account: These accounts also reimburse employees tax free for qualified medical expenses, but unlike an FSA, HRAs must be funded solely by an employer. The dollars can rollover, but they can never be credited directly to the employee and belong to the employer if the employee is terminated or leaves their employer.
43 percent of employees are not very or not at all knowledgeable about HRAs.5
Sources
1 Internal Revenue Service (2014). Revenue Procedure 2014-61, accessed on April 6, 2015 fromhttp://www.irs.gov/pub/irs-drop/rp-14-61.pdf.
2 United States Treasury Department (2013). Treasury modifies "use-or-lose" rule for health flexible spending arrangements. Accessed on Feb. 11, 2014, from http://www.treasury.gov/press-center/press-releases/Documents/103113FSA%20Fact%20Sheet.pdf.
3 Internal Revenue Service (2013). Internal Revenue Bulletin: 2013-40. Accessed on Feb. 11, 2014, from http://www.irs.gov/irb/2013-40_IRB/ar11.html.
4 Internal Revenue Service (2014). 26 CFR 601.602: Tax forms and instructions. Accessed May 18, 2015, from http://www.irs.gov/pub/irs-drop/rp-14-30.pdf.
5 2014 Aflac WorkForces Report conducted by Research Now on behalf of Aflac during January 2014.
For more information on voluntary benefits plans and a consultation visit our at http://www.chumentiandfusco.com
We Are Licensed In NY NJ CT PA MD NC SC TX & FL